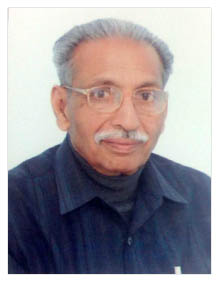 FOUNDER CHAIRMAN PROFILE
"Bring the best from the world and offer the best to the world"
Mr D.k. Gupta is philanthropist. He is a textile engineer by profession. He started this institution in the memory of his beloved wife Mrs Prabha Gupta. He started the school with humble beginning offering education to few children from village background. Gradually the school grew in stature and was rechristened P.G.M International School from PrabhaGyanMandir. Mr D.K.Gupta is a hardworking, simple, honest and a kind hearted person.