SPORTS
The school organizes various sports activities like creative games and races, indoor games like Chess &carom board, Volleyball, badminton, kho-kho and kabbadi. Students also learn the basic skills of Self Defence in the school.The students get a chance to show their sporting skills in the Annual Sports Day held every year in the school. The school encourages students to participate in sports competitions outside the school.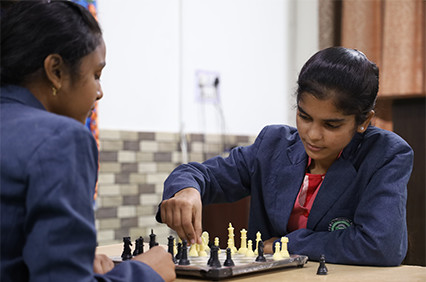 Indoor Games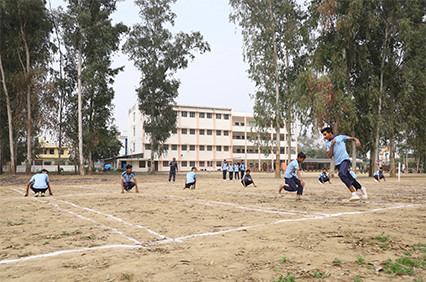 KHO-KHO Ground
Annual Sports Day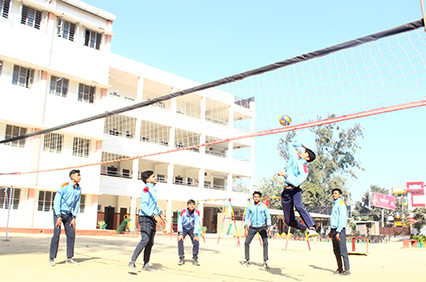 Volleyball Ball Ground
---
COMPETITIONS
To bring about a spirit of healthy competition, students are divided in four house namely 'Shaurya', 'Ojas', 'Tejas' and 'Prakarm'. Students participate in a variety of curricular and co-curricular competitions like recitation, writing, dance, singing, art and craft, Maths Olympiad, G.K. Quiz, Hindi and English Declamation. They are suitably awarded and also appreciated for participation.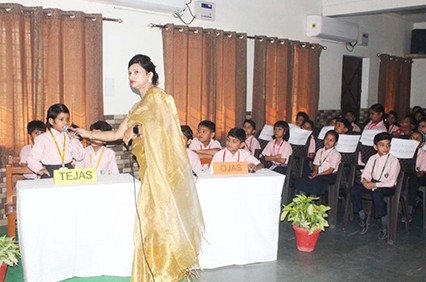 Inter-House GK Quiz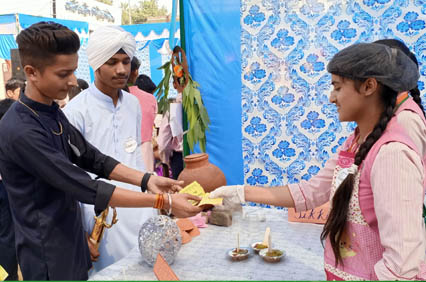 Cultural Fest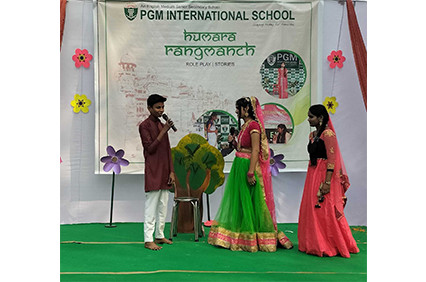 Humara Rangmanch(Role Play)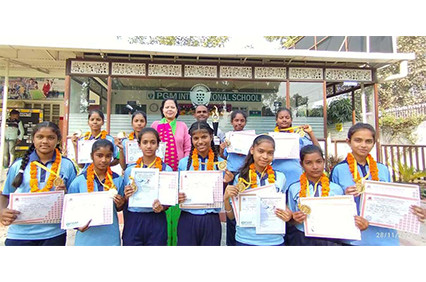 CBSE Cluster Kho-Kho Winners
---
CELEBRATIONS
The school celebrates major and minor religious festivals and also days of national and International importance.All Students of a class get a chance to participate in the festivities, as the focus is more on participation, rather than performance.They enjoy participating in the fun activities like music, dance, drama, skits, etc. Usually, the parents are also invited to join the festivity, which doubles up the joy of the children.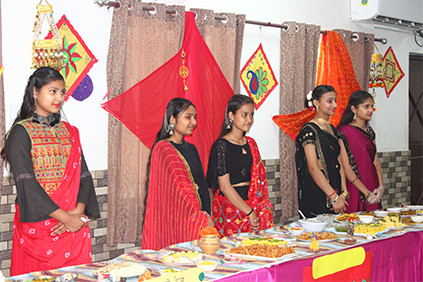 Garvi Gujrati Party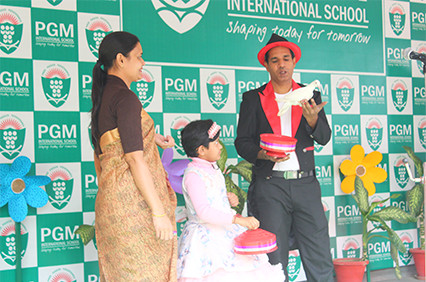 Magic Show On Children's Day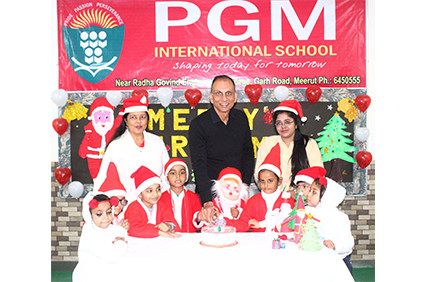 Christmas Celebration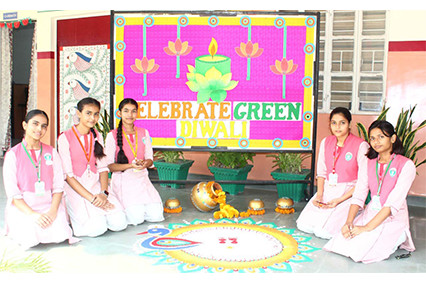 Diwali Celebration
---
Educational and Fun trips
The school organizes fun and educational trip as part of the teaching learning process. Keeping the maxim of experiential learning in mind, the children visit places of Historical Value, Engineering and Political landmarks, Places of social use and small and large scale industries. Visits to trade fairs and book fairs are also planned. At the same time, fun trips to recreational parks, malls and picnics are organized to add some flavour to the learning process.
Trip to Army Exhibition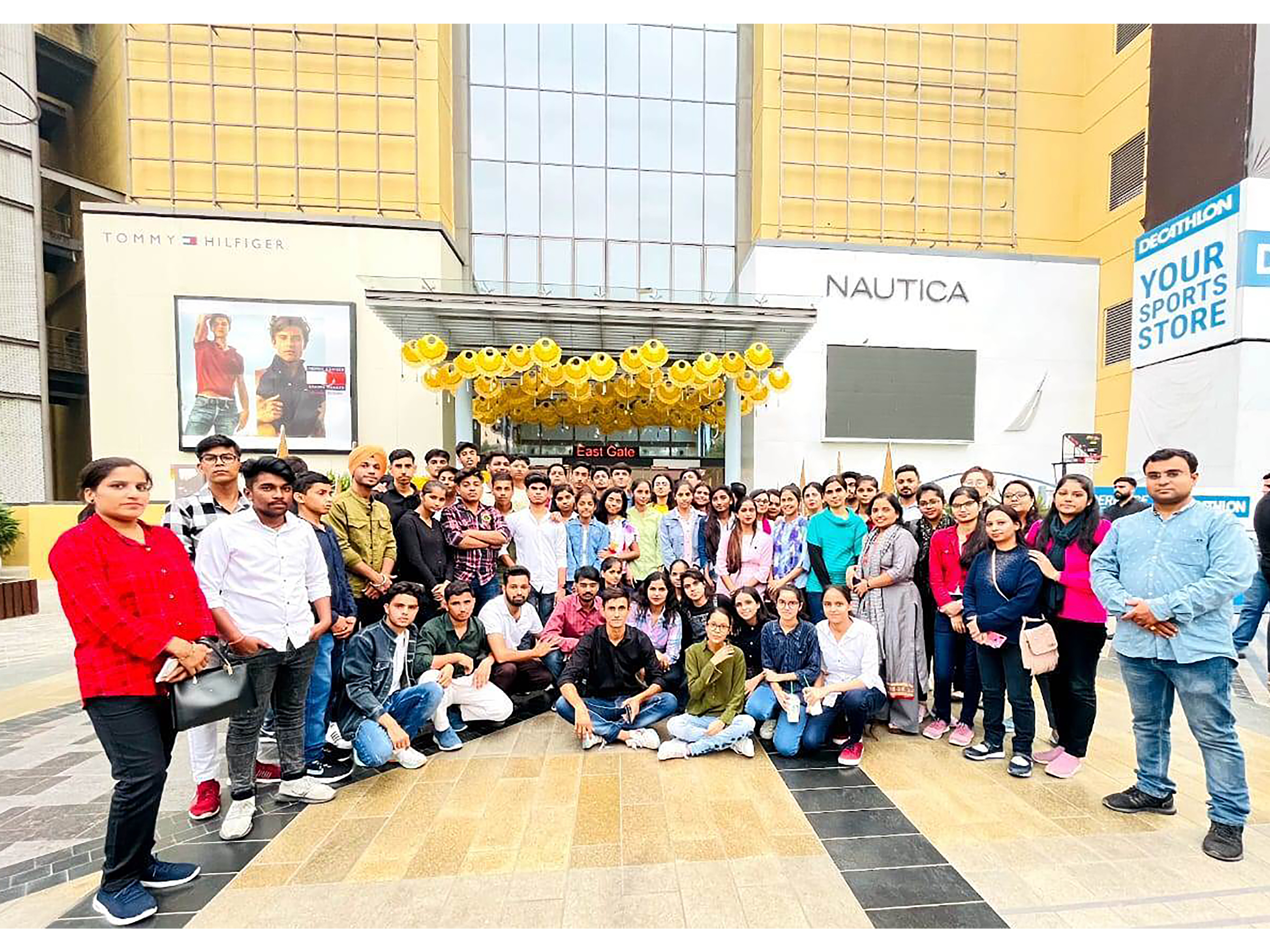 Trip To DLF Mall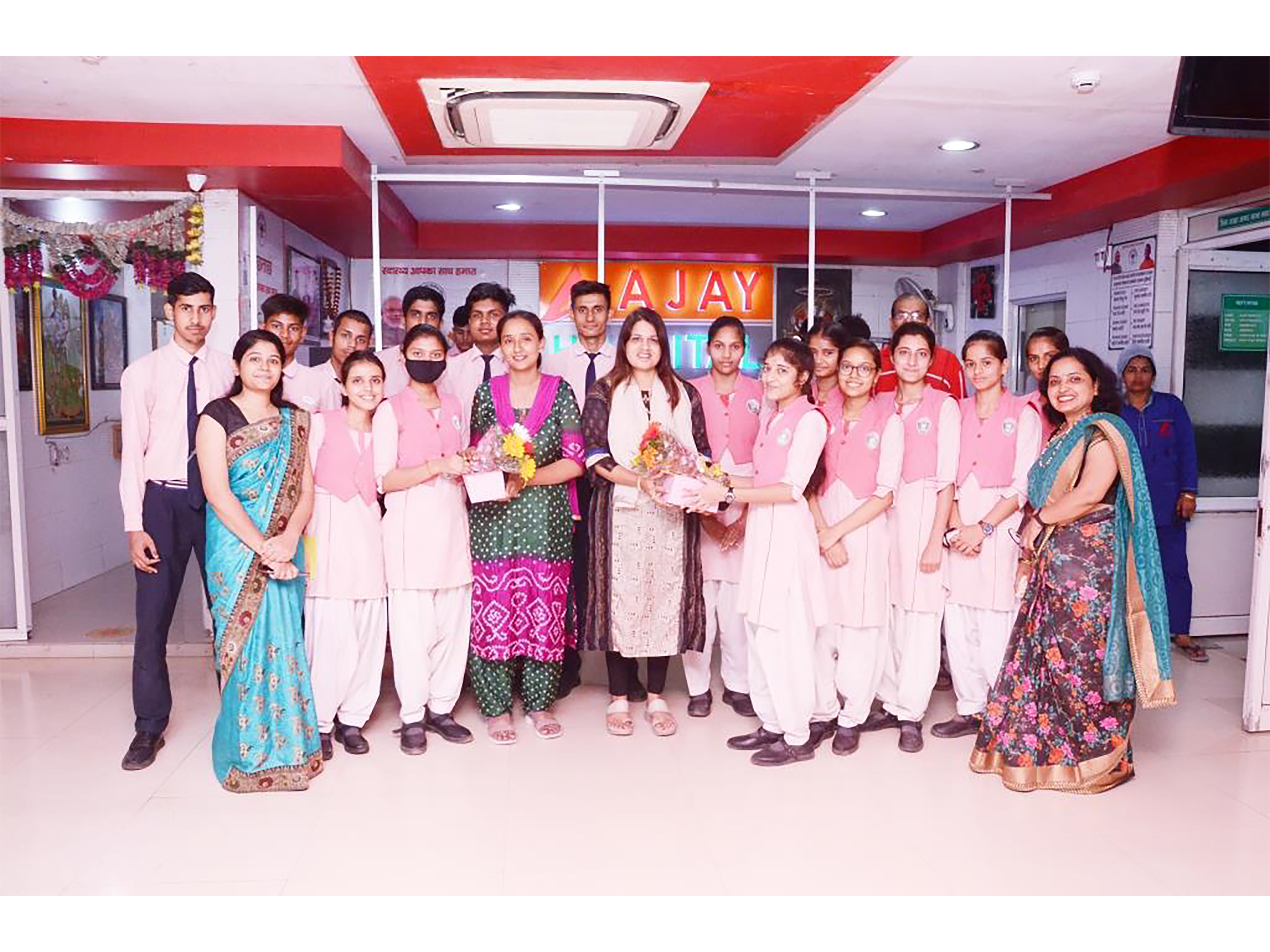 Visit To Hospital
---
Counselling and Health Checkup
Students are counselled on a regular basis for various issues related to health, stress, time management, study skills, internet usage, anger management, self-motivation and self-discipline. The senior students are counselled for the career options. Parents are also asked to join in the discussions and counselled for effective parenting. Physical health checkups by MBBS doctors are taken up for the students and they are advised for preventive and curative treatments for any ailment.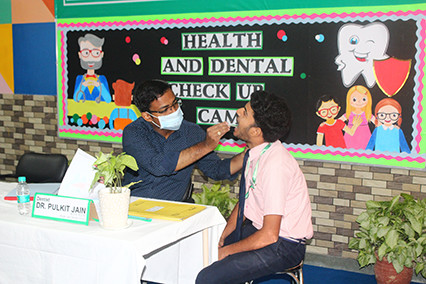 Health Checkup Camp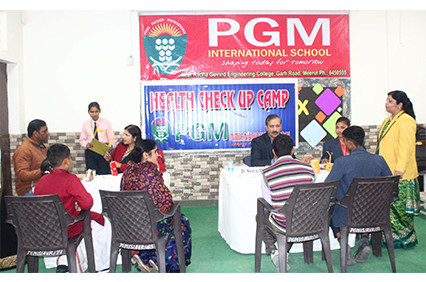 Health Checkup Camp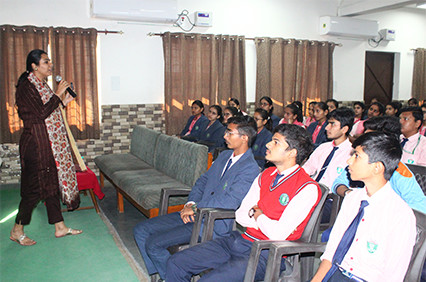 Career Counselling by Ms Anisha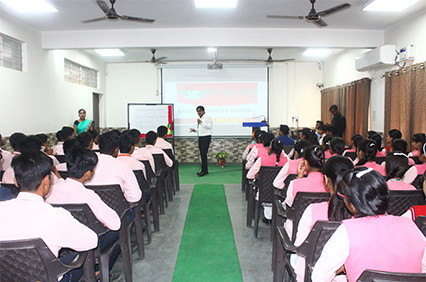 Career Counselling by Mr Amit(CA)
---
Socially Useful Activities
The students participateregularly in activities that highlight a social cause. Protecting our environment, keeping our neighborhood clean, Gender sensitivity, looking after the elderly, personal hygiene and other causes are taken up and highlighted by means of skits, visits and meetings.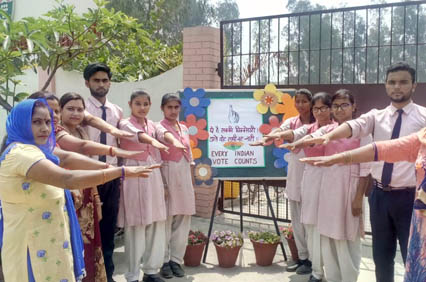 Pledge On Voter's Day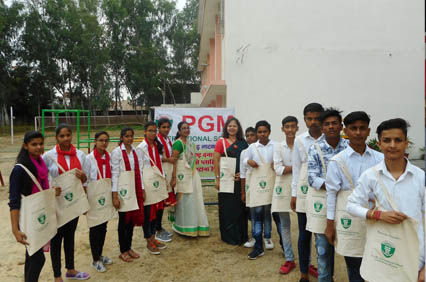 Say No To Plastic Drive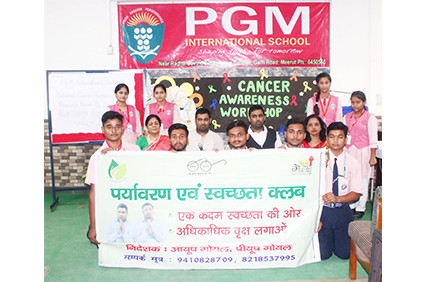 Cancer Awareness Workshop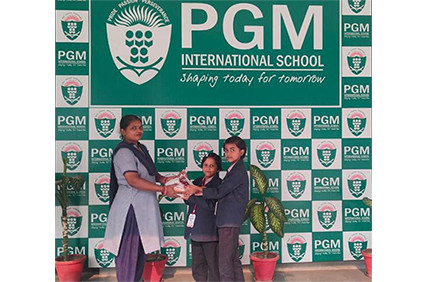 Donation Drive
---